During a decade in prison, Spike missed the memo that punk had died. Now he's out, reviving his band and playing shows in Tompkins Square Park like CBGB never closed down.
In "What Happened to the Punk Rock?", Spike Polite sings that someone's closed down CBGB, cleaned up Tompkins Square Park and turned everything that he used to do for fun into a crime. He's disappointed and perplexed. He wants to know how this could have happened. Spike has more of a right than other nostalgic New York punks to ask these questions because he isn't being precious; he really wants to know. After all, he was away in prison for 11 years while it happened.
Jared Errington was found not guilty of the murder of Taite Walkonen. However, because he used the victim's credit cards to satisfy his heroin addiction, the 28-year-old was sentenced to four to 15 years for robbery in 2000. At the time, Spike — which is how Errington is better known in the music world and downtown — was living with Walkonen, who'd developed an obsession with the punk crowd. The 51-year-old followed Spike and his friends, taking endless photographs of his band, Sewage. Walkonen's family did not understand why the classically trained pianist and former NYU professor was so fascinated by a band once called Humyn Sewage, but apparently there was some homosexual interest because Walkonen asked Spike to arrange an S&M encounter in July of 1999. Once Walkonen was taped to a chair, Jonathan Cardwell, a 20-year-old punk whom Spike had met at one of his gigs and brought home, stabbed the older man to death. Cardwell, who had previously escaped from prison in Tennessee, is now serving life. Spike did 11 years and four months in New York State (sharing four of those years with me in Greenhaven Correctional Facility).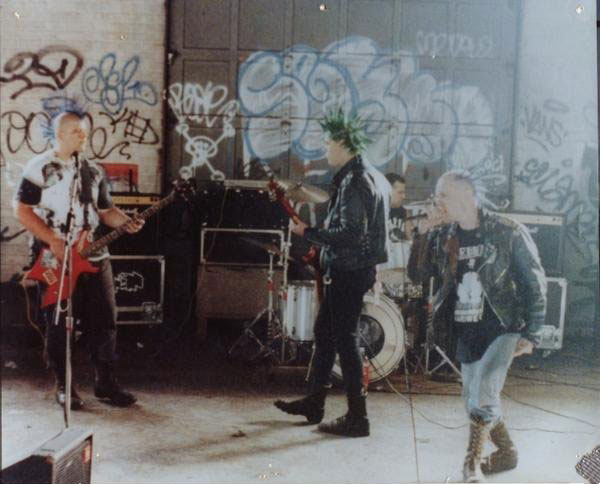 As jarring as any arrest, this particular incident also arrested Spike's musical career, which looked like it was about to take off in the early 2000s. His band Sewage is respected for its authenticity, and Spike Polite is a punk's punk. Back in 1991, when he was a runaway from a difficult upbringing upstate, the band formed on the benches of Tompkins Square Park. With the lines for heroin, riots by squatters and GG Allin eating his own shit on stage, the now-gentrified Lower East Side was unimaginable then and Sewage was in the middle of it all. ("Humyn" was dropped from the band's name in 1993.) In fact, Sewage opened for GG Allin and the Murder Junkies on the very night Allin died of a heroin overdose. The entire scene had been expecting his demise, but Spike was there when it actually happened. He was also present at other hallmarks of the era, like the '91 Memorial Day Riot in Tompkins Square Park. He played the Pot Parade with Cypress Hill, and he led a tour of the Lower East Side which is still available for view at the Rock and Roll Hall of Fame. Sewage played with Joey Ramone and appeared in the commercial for Spike Lee's film Summer of Sam. (The mohawks helped get that gig.)
By 1999, Spike Polite was not just a neighborhood fixture. He was in the music video for the Jessie Camp and the 8th Street Kidz song "See Your Around," which MTV aired on the hour for three months that year — meaning that, during the time of the murder, you could see Spike singing or in handcuffs depending on which channel you were watching.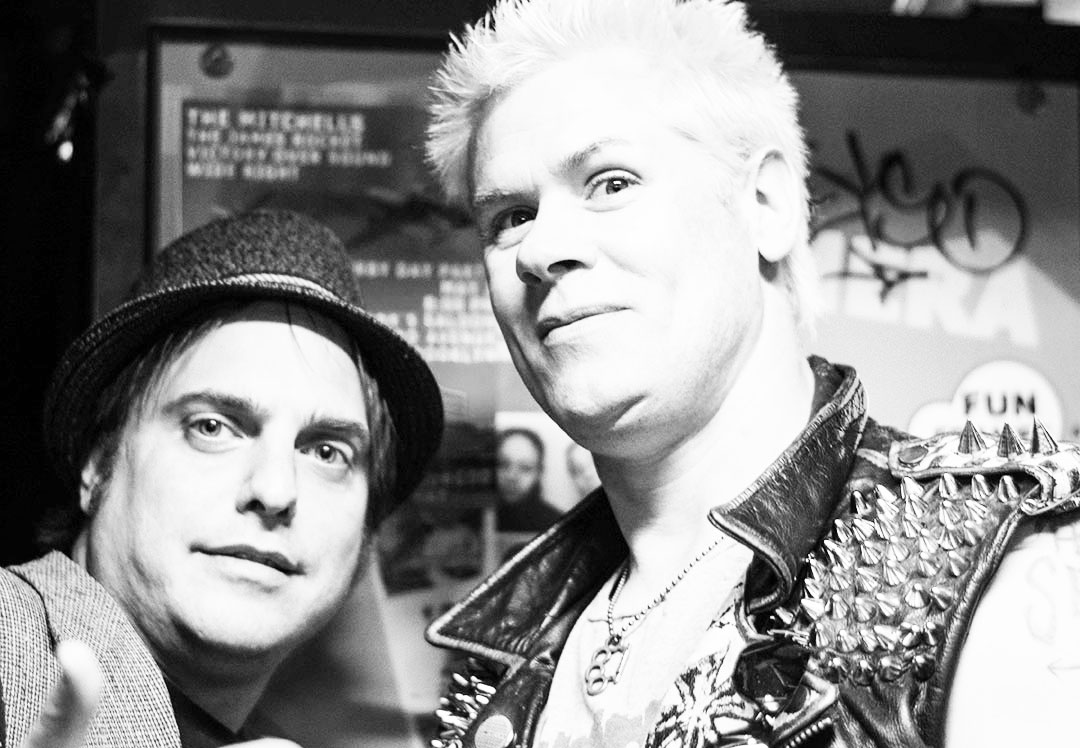 The arrest ended Spike's finger-hold on fame. Coincidentally, Spike and I shared a criminal defense attorney, though not at the same time; then we met in the yard at Greenhaven Correctional Facility. It seemed to me that Spike was not doing well in prison. He is a big guy, but his Wiccan faith made him an oddball to the "respectable" criminals. He liked to talk about Sid and Nancy, and The Casualties, and which of the Ramones was actually talented. The rest of the guys just didn't understand Spike.
I did my best to help. At a particularly low moment, Spike entered a program where he lived in a dormitory for the mentally ill, where I was working as a porter and group leader. I felt it was no place for him, and they were medicating him to the gills. Eventually Spike returned to the general population, but it wasn't all misery. Every prison has a musical program, usually a room with a couple of beat-up instruments. Spike managed to get his hands on a guitar, and that is when I saw him truly happy despite the surroundings. Happy and talented — no one in there could compare to his level of play or his energy. Of course, this did not lead to great popularity. In that world of mediocrity, classic rock is usually the soundtrack. Sometimes there are concerts in the yard and you get to hear "Hotel California" out of tune. But Spike wanted to do originals, to write music, to create. Being head and shoulders above the amateur musicians there did nothing to add to his reputation, strange as it may seem. One would think that criminals are the ultimate end of the counter-cultural spectrum, but conformity is the name of the game on the inside.
Spike got out in 2010, but because of his marriage to an unstable woman ("We were the Sid and Nancy of the '90s" is Spike's telling), he ended up serving a violation of parole. Now he is finally close to the end. And his career?
During the time Spike was away, much happened that would support the contention that punk is indeed dead. CBGB's replacement by a luxury fashion store, which has been harped on endlessly by nostalgists, was a real blow to the newly released Spike because for him it actually was a spiritual home of sorts; some of his greatest moments were on that stage where leather shoes are now sold. Spike similarly had to discover a defanged St. Mark's Place, where the junkies have been swept to the outer boroughs and where even drinking a 40 ouncer out of paper bags is an arrestable offense. Now there is a website now called Punk Match, which claims to be the "hottest" punk dating community, and Mohawks are used to display advertisements, and Johnny Rotten has starred in a commercial for butter. All around town, the word was out: Punk is dead.