When LA MOCA's head honcho, Jeffrey Deitch, commissioned Marina Abramovic, to design the Museum's annual fundraising gala this month, her resultant fete did not feature the usual rubber chicken fricasse, foul amuse bouches and snooze-button toasts. Instead, Marina opted to spice things up.
Abramovic's gala-as-art experience included human centerpieces lying butt-naked and Brazilian-waxed beneath plastic skeletons or rotating about disembodied on dais-hidden Lazy Susans (see below). Not to mention the piece de resistance: two, life-sized cakes of Debbie Harry (the evening's musical entertainment) and Ms. Abramovic, both of whom were frosted nude, provoking the crowd of art collectors, donors, and other society folk to clamor for a knifed-off slice of nippled fondant.
Whether or not Abramovic's table-clothed (and unclothed) provocations staged in such a moneyed context smacked of good or bad taste has already been widely discussed on the webs, owing of course to choreographer and filmmaker Yvonne Rainer's already infamous and delightfully acerbic letter to Deitch denouncing the gala and the museum's meager compensation of the evening's performers as a "grotesque spectacle" intent only on "titillation for wealthy diners."
Criticisms aside, the Abramovic cake massacre (along with Greg Allen's super-smart lecture and post on the gala-as-art movement) got me thinking about the most deliciously absurd gala digestibles of recent history. Feast on this...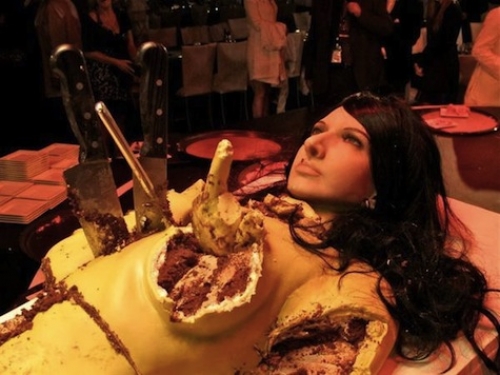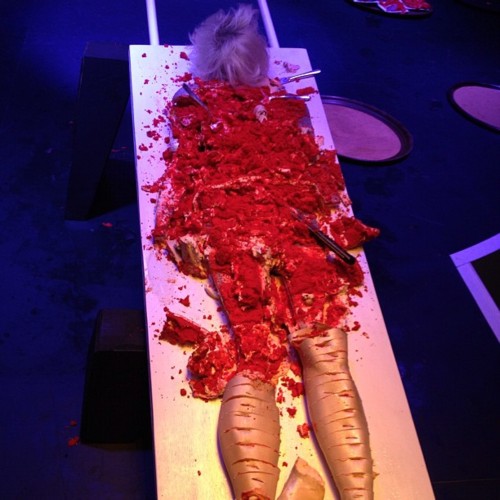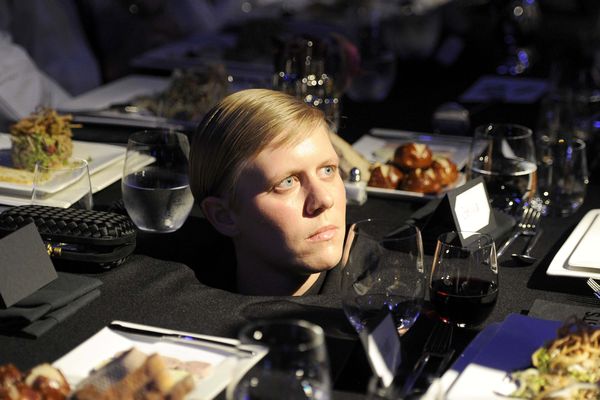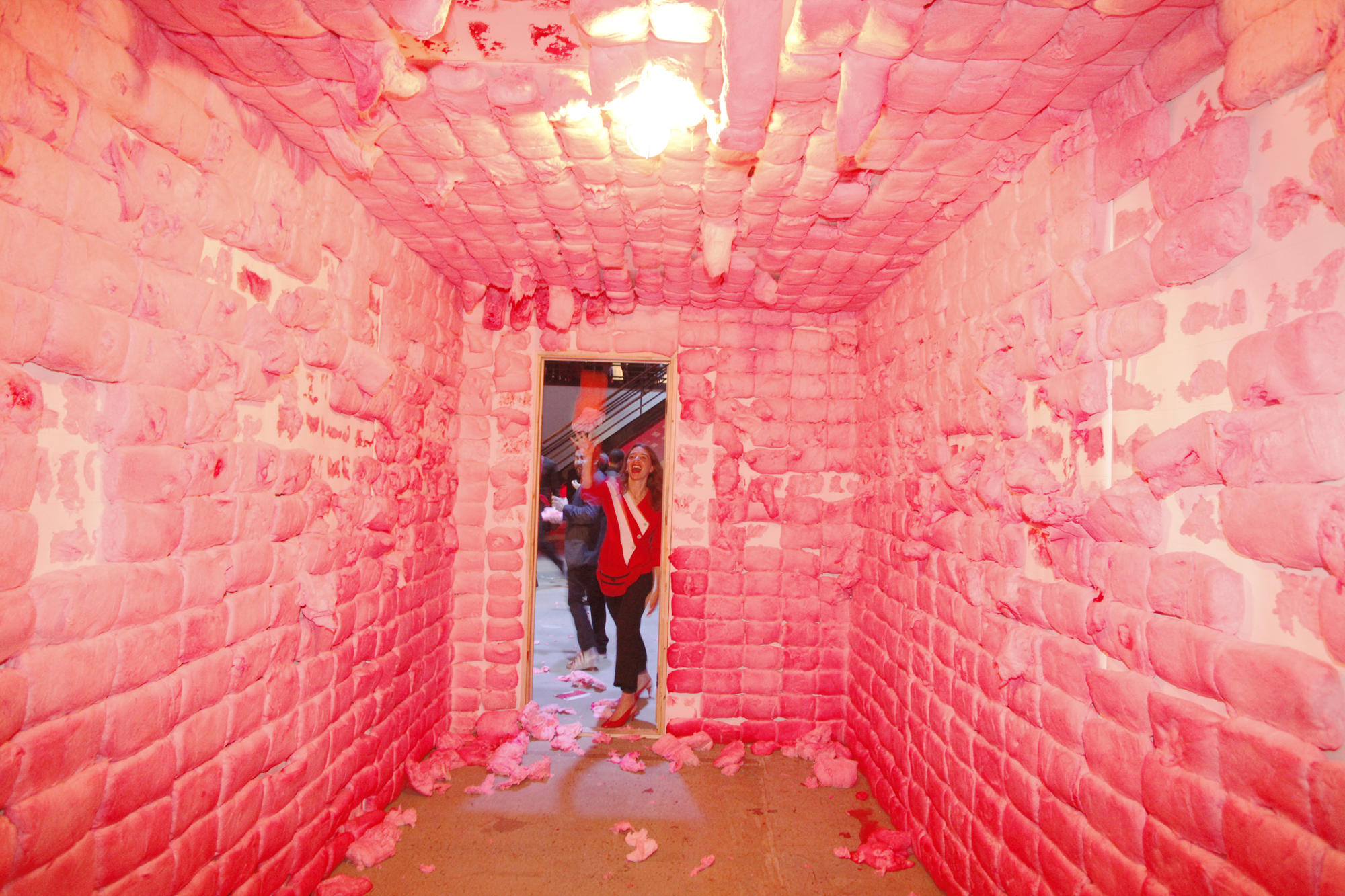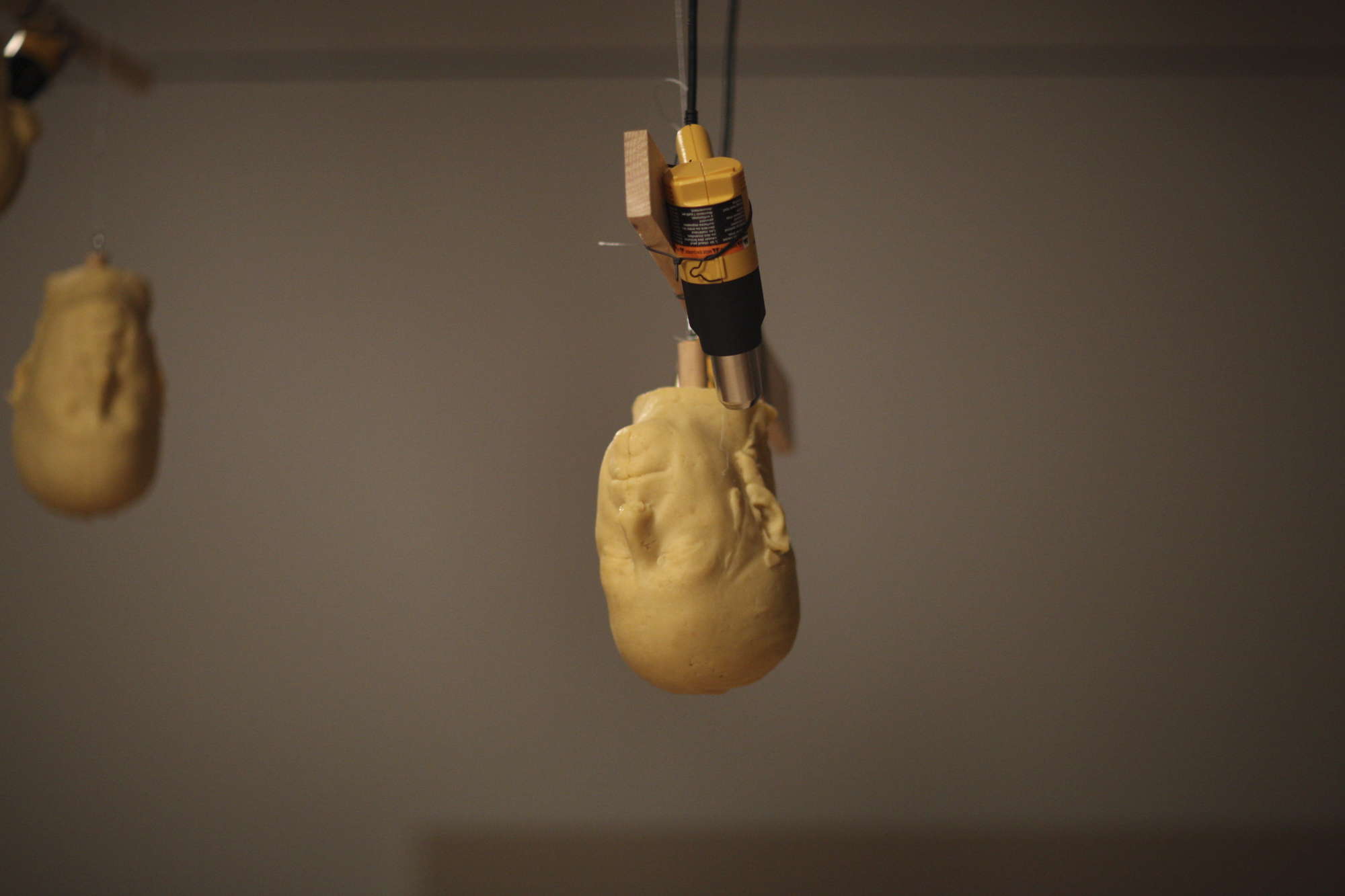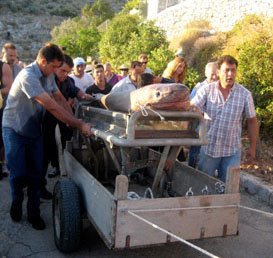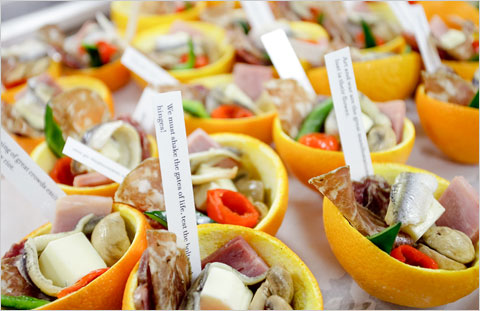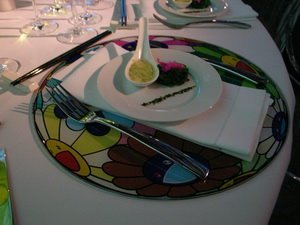 Photos (respectively): Another Magazine, Tumblr, the Los Angeles Times, Jennifer Rubell, Cremaster Fanatic, the New York Times, and the Gowanus Lounge.